November 2008
Reporting Standard S.L. clients

Bank of Spain Reporting Standard has helped the Bank of Spain in many of the activities related with XBRL. The Bank of Spain has supported Reporting Standard work on the development of the Versioning Specification.
---

CEBS Ignacio was one of the founding members of the COREP core project team. He was the project technical director during the development of the XBRL Dimension Specification. Now Reporting Standard helps provides advice on XBRL to the institutions using XBRL for the information flow between regulators and regulated entities.
---

SVS Superintendencia de Valores de Chile In collaboration with BR-AG (Business Reporting AG), Reporting standard helped the Stock Exchange regulator in Chile to implement XBRL and define the first Chilean taxonomy extension to the IFRS.
---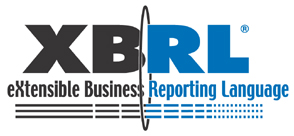 XBRL The XBRL consortium Reporting Standard has developed technical documentation, conformance suite test cases, updates to the current specifications and technical notes.
---

DIPRES Chile Government, Budget Directorate, Ministry of Taxes Reporting Standard has been contracted by the University of Chile to implement a pilot project for this institution in order to determinate the advantages of using the XBRL standard for exchanging information between Public Institutions relative to the Budget of the Nation. In this project, Reporting Standard has participated jointly with the University, BR-AG and PriceWaterhouseCoopers.
---
Other clients: