June 2007
Additional validation modules
Dimensions validation (XDT)
This module provides the functionality to the Reporting Standard S.L. XBRL Processor to recognize the error conditions stated in the XBRL Dimensions specification 1.0. That specification is now an XBRL Recommendation complementary to the XBRL 2.1 specification. See how Reporting Standard XDT processor passes all test cases in the XDT conformance suite.
(XQuery) Formula Processor
This module provides the capacity to define business rules (validation rules) using the XQuery 1.0 language defined by the W3C consortium. The rules are executed as part of the document XBRL validation. This module has been develop using a generic XBRL 2.1 linkbase. For this reason, the formulae will be ignored by processors that do not recognize it without generating warnings or unexpected errors. This module is based on a document contributed to the formula specification Working Group of XBRL International.
(Formulas) XBRL Formula Processor 1.0
This module lets you create business rules in accordance with the XBRL Formulas Recommendation 1.0 made by the international XBRL consortium and have it run as part of the validation of XBRL documents. This module is developed on a Generic Linkbase XBRL 2.1.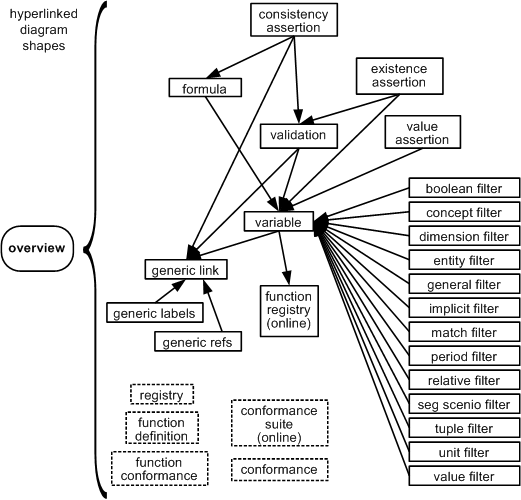 XBRL Document Extractor from iXBRL documents
Since version 2.6.9 of Reporting Standard XBRL API it is possible to open an iXBRL document directly into the processor. The processor will extract the underlying XBRL report and work with it as if it were an XBRL document.